Elk Elektronik
Logo Design

My client Ed offers equipment repair services specialising in professional audio, lighting and synthesisers. He has even made his own synthesiser, the KP-836 from scratch.

When I think synths, lighting & sound desks, pedals and audio gear in general, I think circuit boards. A key element to the design of the circuit board are the thin, angular traces (or lines) that are laid out for efficient routing in a limited space. They end in a little circle that is the pad. I used this as the basis of this concept.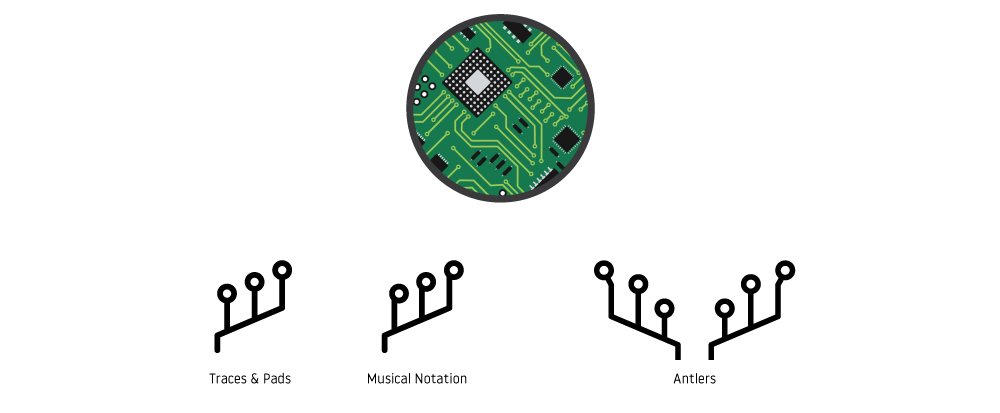 The Brief
The brief outlined that:
• it needed to be designed with a circle in mind where the name (and potentially website) could be included.
• It needed an Elk - Preferably with headphones or a microphone.
• And would need to be simple enough to be printed onto circuit boards at a small scale.


My intial inclination was too use the circuits to create the antlers of the Elk of Elk Elektronik. I found that if I offset the pads then it almost looked like musical notation which was fitting for a business that deals in musical equipment, but I didn't quite like the look as much. I added in a little variation in length and angles to get a more organic feel and mirrored it to get what is now looking much more like a pair of Antlers.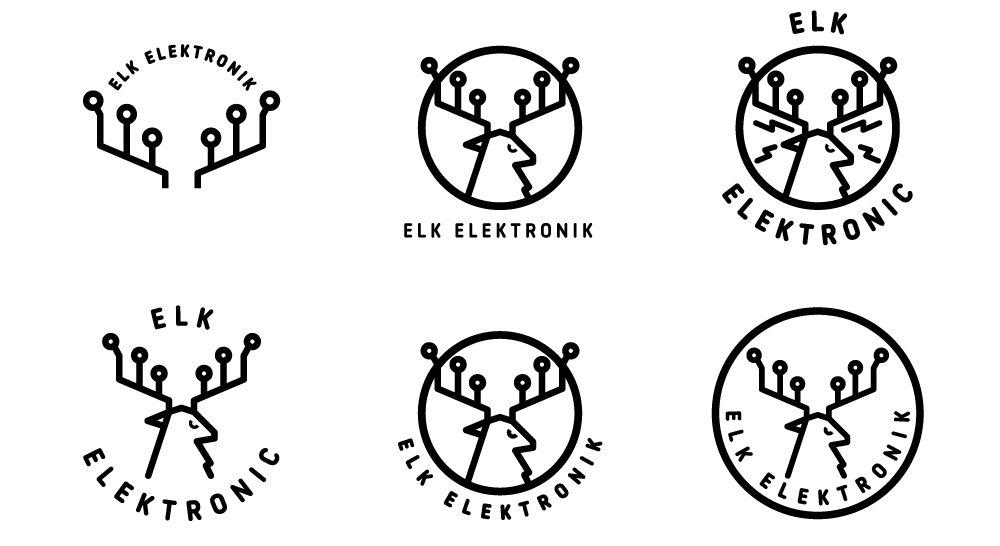 Initial Concepts
I was just getting a feel for the style & stroke width with these initial designs. I found that it didn't leave room for headphones so much. The font is Noway Round which pairs very well with these bold lines.
Second Concept
I decided to go for a front on view of the elk which I found to be a much stronger design. Through some development I found allowed a lot more room for adding in the headphones.
The feedback from Ed was that it looked a bit more aggressive than he would like, but overall he really liked the concept.

This concept allowed for more space to put in the headphones.
Approaching the final solution
I changed the shape of his eyes to look more chill & wise. At this point I experimented with shapes to signify music coming through the headphones but found it was unnecessary & distracting.

In the end Ed asked me to change the shape of the headphones. I kept it angular like the rest of the design and Added the company name at the bottom.